Thomas Speedy Shiner
California Proposition 65 Warning
WARNING: These products may contain chemicals known to the State of California to cause cancer, birth defects, or other reproductive harm.
For more information visit: www.P65Warnings.ca.gov
The Speedy Shiner is a highly effective lightweight trolling spoon for all types of game fish, especially trout, landlocked salmon, and kokanee.  It is constructed of quality solid brass and has stainless steel split rings and extra-strong VMC Cone-Cut® hooks that grab and hold!  Highly reflective plated and embossed scale pattern surface, and durable painted finishes, create an enticing flash that attracts even the wariest of fish and triggers them to strike.   The Speedy Shiner is effective at any speed, but is most deadly when trolled quite rapidly. Made in the U.S.A.
60 Models Available
Model
Style
Color
Size
Stock
Price
Qty
C20-BBG
BBG
Bubblegum
1/6 oz

In Stock:

5+

$4.99

C20-BBY
BBY
Blackberry
1/6 oz

In Stock:

5+

$4.99

C20-BT
BT
Brown Trout
1/6 oz

In Stock:

5+

$4.99

C20-C
C
Copper
1/6 oz

In Stock:

5+

$4.99

C20-CFR
CFR
Copper Fluorescent Red
1/6 oz

In Stock:

5+

$4.99

C20-CHD
CHD
Chartreuse Dots
1/6 oz

In Stock:

5+

$4.99

C20-FRG
FRG
Red Dot Frog
1/6 oz

In Stock:

5+

$4.99

C20-FT
FT
Fire Tiger
1/6 oz

In Stock:

5+

$4.99

C20-G
G
Gold
1/6 oz

Low Stock:

<5

$4.99

C20-GR
GR
Gold Red
1/6 oz
Out of Stock

$4.99

C20-N
N
Nickel
1/6 oz

Low Stock:

<5

$4.99

C20-NCH
NCH
Nickel/Chartreuse
1/6 oz
Out of Stock

$4.99

C20-PCH
PCH
Perch
1/6 oz
Out of Stock

$4.99

C20-PD
PD
Pearl Dots
1/6 oz

Low Stock:

<5

$4.99

C20-PS
PS
Pink/Silver
1/6 oz

In Stock:

5+

$4.99

C20-RT
RT
Rainbow Trout
1/6 oz

In Stock:

5+

$4.99

C20-SB
SB
Silver/Blue
1/6 oz

In Stock:

5+

$4.99

C20-SRC
SRC
Sunrise Copper
1/6 oz

In Stock:

5+

$4.99

C20-WB
WB
Wonder Bread
1/6 oz
Out of Stock

$4.99

C20-WM
WM
Watermelon
1/6 oz

In Stock:

5+

$4.99

C20-WRD
WRD
White/Red Dots
1/6 oz

In Stock:

5+

$4.99

C20BFR
BFR
Bleeding Frog
1/6 oz

In Stock:

5+

$4.99

C20BKN
BKN
Black Nickel
1/6 oz

In Stock:

5+

$4.99

C20CPCR
CPCR
Cop Car
1/6 oz

In Stock:

5+

$4.99

C20CTR
CTR
Cutt Trout
1/6 oz

In Stock:

5+

$4.99

C20FR
FR
Flo Red
1/6 oz

In Stock:

5+

$4.99

C20GRD
GRD
Gold Red W/Dots
1/6 oz

In Stock:

5+

$4.99

C20NBD
NBD
Nickel Blue Dots
1/6 oz

In Stock:

5+

$4.99

C20NG
NG
Nickel Gold
1/6 oz
Out of Stock

$4.99

C20NRD
NRD
Neon Red/Dots
1/6 oz

In Stock:

5+

$4.99

C20RR
RR
Red Racer
1/6 oz

In Stock:

5+

$4.99

C21-C
C
Copper
1/4 oz

Low Stock:

<5

$4.99

C21-CFR
CFR
Copper Fluorescent Red
1/4 oz

In Stock:

5+

$4.99

C21-FR
FR
Flo Red
1/4 oz

In Stock:

5+

$4.99

C21-FT
FT
Fire Tiger
1/4 oz
Out of Stock

$4.99

C21-G
G
Gold
1/4 oz

In Stock:

5+

$4.99

C21-GR
GR
Gold Red
1/4 oz

In Stock:

5+

$4.99

C21-N
N
Nickel
1/4 oz
Out of Stock

$4.99

C21-NCH
NCH
Nickel/Chartreuse
1/4 oz

In Stock:

5+

$4.99

C21-PS
PS
Pink/Silver
1/4 oz
Out of Stock

$4.99

C21-RT
RT
Rainbow Trout
1/4 oz

In Stock:

5+

$4.99

C21-SB
SB
Silver/Blue
1/4 oz
Out of Stock

$4.99

C21-WM
WM
Watermelon
1/4 oz

In Stock:

5+

$4.99

C21-WRD
WRD
White/Red Dots
1/4 oz

In Stock:

5+

$4.99

C21BFR
BFR
Bleeding Frog
1/4 oz

In Stock:

5+

$4.99

C21CHD
CHD
Chartreuse Dots
1/4 oz
Out of Stock

$4.99

C21CPCR
CPCR
Cop Car
1/4 oz

In Stock:

5+

$4.99

C21CTR
CTR
Cutt Trout
1/4 oz

In Stock:

5+

$4.99

C21FRG
FRG
Red Dot Frog
1/4 oz

In Stock:

5+

$4.99

C22-C
C
Copper
3/8 oz
Out of Stock

$5.49

C22-CFR
CFR
Copper Fluorescent Red
3/8 oz

In Stock:

5+

$5.49

C22-FT
FT
Fire Tiger
3/8 oz

In Stock:

5+

$5.49

C22-G
G
Gold
3/8 oz

In Stock:

5+

$5.49

C22-GR
GR
Gold Red
3/8 oz

In Stock:

5+

$5.49

C22-N
N
Nickel
3/8 oz

In Stock:

5+

$5.49

C22-NCH
NCH
Nickel/Chartreuse
3/8 oz

In Stock:

5+

$5.49

C22-RT
RT
Rainbow Trout
3/8 oz

In Stock:

5+

$5.49

C22-SB
SB
Silver/Blue
3/8 oz

In Stock:

5+

$5.49

C22WM
WM
Watermelon
3/8 oz

In Stock:

5+

$5.49

C22WRD
WRD
White/Red Dots
3/8 oz

In Stock:

5+

$5.49
Other Thomas Baits Available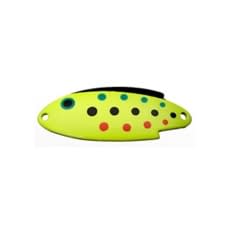 Thomas Buoyant Spoon
$4.19 - $4.97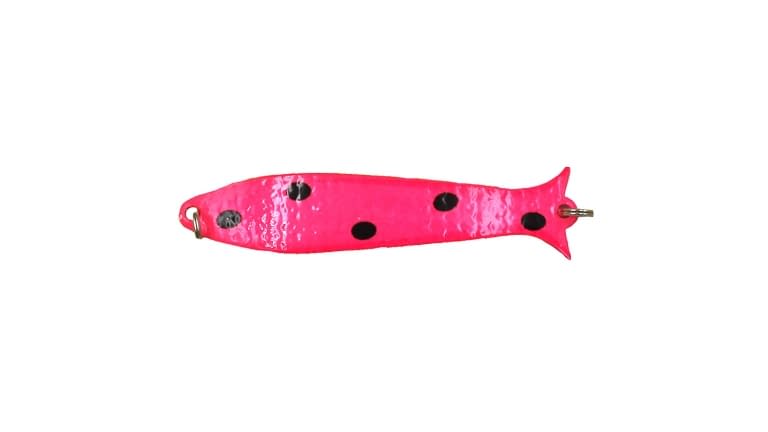 Scroll Image
Error
X items added to your cart