River2Sea S-Waver
California Proposition 65 Warning
WARNING: These products may contain chemicals known to the State of California to cause cancer, birth defects, or other reproductive harm.
For more information visit: www.P65Warnings.ca.gov
S-Waver is the hottest swimbait on the West Coast, leaving a major footprint on this lure category. Featuring a natural "S–Action" swimming motion, S–Waver will seductively wake the surface and call big gamefish in for a closer look. Hold your rod tip up and S–Waver is a surface lure, allow the bait to slowly sink and the S–Action continues under water. The S–Action swimming motion is created by River2Sea's exclusive Pin and Tenon Hinge and accentuated by her soft PVC tail. That seductive wake will only be interrupted by the explosion of a massive strike.
S-Waver 120S hook: Two Black Nickel Treble #4
S-Waver 168S hook: Two Black Nickel Treble #1
S-Waver 200S hook: Two Black Nickel Treble #2/0
27 Models Available
Model
Style
Color
Length
Size
Stock
Price
Qty
PL-SW120S/06
06
Baby Bass
4 3/4"
15/16 oz

In Stock:

5+

$15.99

PL-SW168S/23
23
Terminator
6 3/4"
1 5/8 oz

In Stock:

5+

$18.99

PL-SW168S/26
26
Pacman
6 3/4"
1 5/8 oz

In Stock:

5+

$18.99

PL-SW168S/28
28
New Bluegill
6 3/4"
1 5/8 oz

In Stock:

5+

$18.99

SW120S-01
01
Lite Trout
4 3/4"
15/16 oz

In Stock:

5+

$15.99

SW120S-02
02
Rainbow Trout
4 3/4"
15/16 oz

In Stock:

5+

$15.99

SW120S-09
09
Bone
4 3/4"
15/16 oz

In Stock:

5+

$15.99

SW168S-01
01
Lite Trout
6 3/4"
1 5/8 oz

In Stock:

5+

$18.99

SW168S-02
02
Rainbow Trout
6 3/4"
1 5/8 oz

In Stock:

5+

$18.99

SW168S-03
03
Hitch
6 3/4"
1 5/8 oz

In Stock:

5+

$18.99

SW168S-06
06
Baby Bass
6 3/4"
1 5/8 oz

In Stock:

5+

$18.99

SW168S-08
08
Bluegill
6 3/4"
1 5/8 oz

In Stock:

5+

$18.99

SW168S-09
09
Bone
6 3/4"
1 5/8 oz

In Stock:

5+

$18.99

SW168S-11
11
Party Crasher
6 3/4"
1 5/8 oz

In Stock:

5+

$18.99

SW168S-13
13
Abalone Shad
6 3/4"
1 5/8 oz

In Stock:

5+

$18.99

SW168S-15
15
I Know It
6 3/4"
1 5/8 oz

In Stock:

5+

$18.99

SW168S-17
17
Warden
6 3/4"
1 5/8 oz

In Stock:

5+

$18.99

SW168S-21
21
Powder
6 3/4"
1 5/8 oz

In Stock:

5+

$18.99

SW168S-24
24
Crystal Minnow
6 3/4"
1 5/8 oz

In Stock:

5+

$18.99

SW200S-01
01
Lite Trout
8"
3 3/8 oz

In Stock:

5+

$45.99

SW200S-02
02
Rainbow Trout
8"
3 3/8 oz

Low Stock:

<5

$45.99

SW200S-09
09
Bone
8"
3 3/8 oz

In Stock:

5+

$45.99

SW200S-11
11
Party Crasher
8"
3 3/8 oz
Out of Stock

$45.99

SW200S-13
13
Abalone Shad
8"
3 3/8 oz

In Stock:

5+

$45.99

SW200S-15
15
I Know It
8"
3 3/8 oz

In Stock:

5+

$45.99

SW200S-17
17
Warden
8"
3 3/8 oz

In Stock:

5+

$45.99

SW200S-21
21
Powder
8"
3 3/8 oz

In Stock:

5+

$45.99
Other River2Sea Baits Available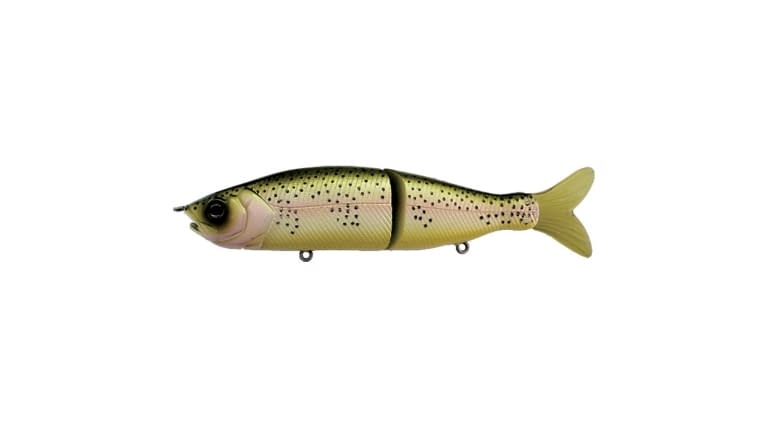 Scroll Image
Error
X items added to your cart