Brad's KillerFish
California Proposition 65 Warning
WARNING: These products may contain chemicals known to the State of California to cause cancer, birth defects, or other reproductive harm.
For more information visit: www.P65Warnings.ca.gov
Brad's KillerFish are available in sizes KF14, KF15, and KF16. We have not tried to re-create the wheel, only improve on it. Brad's KillerFish baits have been rolled out with Big Kings in mind. They have a tremendous salmon-agitating action combined with rattles for an irresistible offering.  They can be fished naked or wrapped, either way the verdicts in: they're HOT and catching fish!
Available in three sizes
American made Duo-lock
Equipped with VMC hooks
Tunable action
43 Models Available
Model
Style
Color
Length
Stock
Price
Qty
KF14-014
014
Mountain Doo
4"
Out of Stock

$9.99

KF14-015
015
Jackpot
4"

Low Stock:

<5

$9.99

KF14-025
025
Blue Magic
4"

In Stock:

5+

$9.99

KF14-040
040
Candy Corn
4"
Out of Stock

$9.99

KF14-050
050
Double Glow
4"

In Stock:

5+

$9.99

KF14-058
058
Rob's Dragon Glow
4"

In Stock:

5+

$9.99

KF14-066
066
Double Take
4"
Out of Stock

$9.99

KF14-068
068
Dragon Fly
4"

In Stock:

5+

$9.99

KF14-070
070
Deaver Believer
4"
Out of Stock

$9.99

KF14-076
076
Met Watermelon
4"
Out of Stock

$9.99

KF14-079
079
Party Time
4"
Out of Stock

$9.99

KF14-36
036
Double Up
4"

In Stock:

5+

$9.99

KF14-61
061
Slammer
4"
Out of Stock

$9.99

KF14-63
063
Scrapper
4"
Out of Stock

$9.99

KF14-103
103
Salmon Tag
4"
Out of Stock

$9.99

KF14-106
106
Gold Double Take
4"
Out of Stock

$9.99

KF14-107
107
Gold Parrot
4"

Low Stock:

<5

$9.99

KF14-108
108
Flying Codino
4"
Out of Stock

$9.99

KF15-001
001
Silver Bullet
4 3/4"
Out of Stock

$9.99

KF15-014
014
Mountain Doo
4 3/4"
Out of Stock

$9.99

KF15-015
015
Jackpot
4 3/4"
Out of Stock

$9.99

KF15-024
024
Pink Magic
4 3/4"
Out of Stock

$9.99

KF15-025
025
Blue Magic
4 3/4"

In Stock:

5+

$9.99

KF15-040
040
Candy Corn
4 3/4"
Out of Stock

$9.99

KF15-058
058
Rob's Dragon Glow
4 3/4"

In Stock:

5+

$9.99

KF15-066
066
Double Take
4 3/4"
Out of Stock

$9.99

KF15-068
068
Dragon Fly
4 3/4"
Out of Stock

$9.99

KF15-079
079
Party Time
4 3/4"
Out of Stock

$9.99

KF15-36
036
Double Up
4 3/4"
Out of Stock

$9.99

KF15-50
050
Double Glow
4 3/4"

In Stock:

5+

$9.99

KF15-61
061
Slammer
4 3/4"
Out of Stock

$9.99

KF15-63
063
Scrapper
4 3/4"
Out of Stock

$9.99

KF15-107
107
Gold Parrot
4 3/4"
Out of Stock

$9.99

KF16-015
015
Jackpot
5 1/4"

Low Stock:

<5

$9.99

KF16-024
024
Pink Magic
5 1/4"
Out of Stock

$9.99

KF16-036
036
Double Up
5 1/4"

Low Stock:

<5

$9.99

KF16-050
050
Double Glow
5 1/4"
Out of Stock

$9.99

KF16-058
058
Rob's Dragon Glow
5 1/4"
Out of Stock

$9.99

KF16-061
061
Slammer
5 1/4"

In Stock:

5+

$9.99

KF16-066
066
Double Take
5 1/4"
Out of Stock

$9.99

KF16-067
067
Blue Melon
5 1/4"
Out of Stock

$9.99

KF16-086
086
Kenai Rainbow
5 1/4"
Out of Stock

$9.99

KF16-109
109
Kenai Sunrise
5 1/4"

Low Stock:

<5

$9.99
Other Brad's Baits Available
Other Brad's Species Available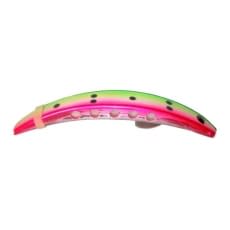 Brad's Super Bait
$9.99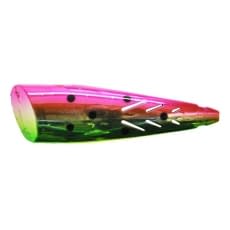 Brad's Super Cut Plug
$10.99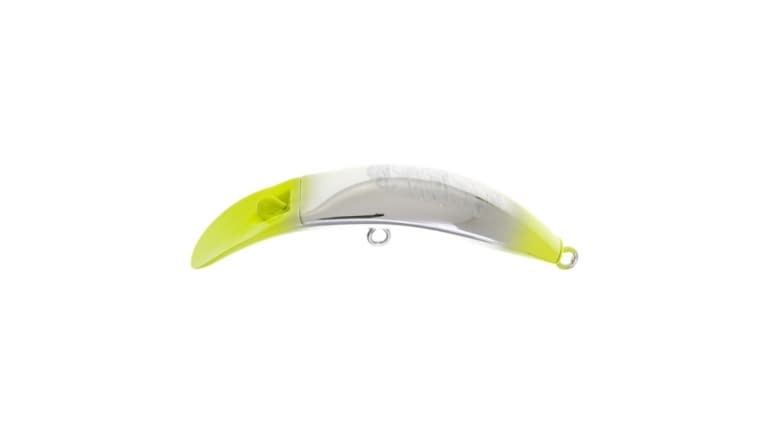 Scroll Image
Error
X items added to your cart